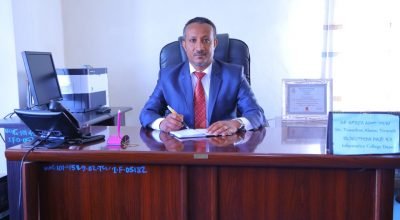 Welcome to the College of Informatics at the University of Gondar. The College of Informatics was established to educate students on the most critical skills needed today in the global workforce. We are living in the information age. A computer has become an integral part of our daily life. The fields of computing and information technology are growing at an exponential rate, and our unique, highly interdisciplinary college is mirroring that growth in students, research, and innovation. Our programs are enriched by the variety of cultural, economic, and educational backgrounds of our students, faculty, and staff.
The College of Informatics is committed to cultivating highly talented individuals with broad perspectives and insight through the pursuit of pioneering and creative interdisciplinary research and constructive contributions to the field of informatics. The breadth and depth of our areas of study allow students to apply their knowledge in a vast array of subjects.
The College's academic programs include undergraduate Bachelor of Science degrees in Computer Science, Information Technology, Information System, and Information Science. The postgraduate-level programs offered include Master of Science in Computer Science, Master of Science in Information Technology, Master of Science in Information Systems, and Master of Science in Data Science & Analytics.  Our undergraduate and postgraduate programs are offered in regular and extension modes and in the summer.
Our skilled and dedicated staff, computer laboratories, libraries, and state-of-the-art teaching methodology create a conducive environment for dynamic graduate education. Our classrooms and computer laboratories are equipped with smart boards, the latest computers, Internet connections, and high-resolution projectors to make the teaching-learning process engaging.
We are driven by the belief that every individual deserves a high-quality education and that educational opportunity is a fundamental human right. The future is now, and it is brighter than ever. Join us on this fascinating and exciting journey as we boldly create new realities and new opportunities for the next generation.